We pride ourselves in serving our valued customers - both furry and human - in the most professional, friendly, and convenient manner possible. This means that we not only provide first-class care for your pets but we make it as easy as possible for you to manage and monitor our services. Through our fully-integrated online portal you can see your pet's walk in real time, schedule services on a one-time or recurring basis, pay your bill, communicate directly with our staff, and keep tabs on your pet's care.
See an example from one of our walks!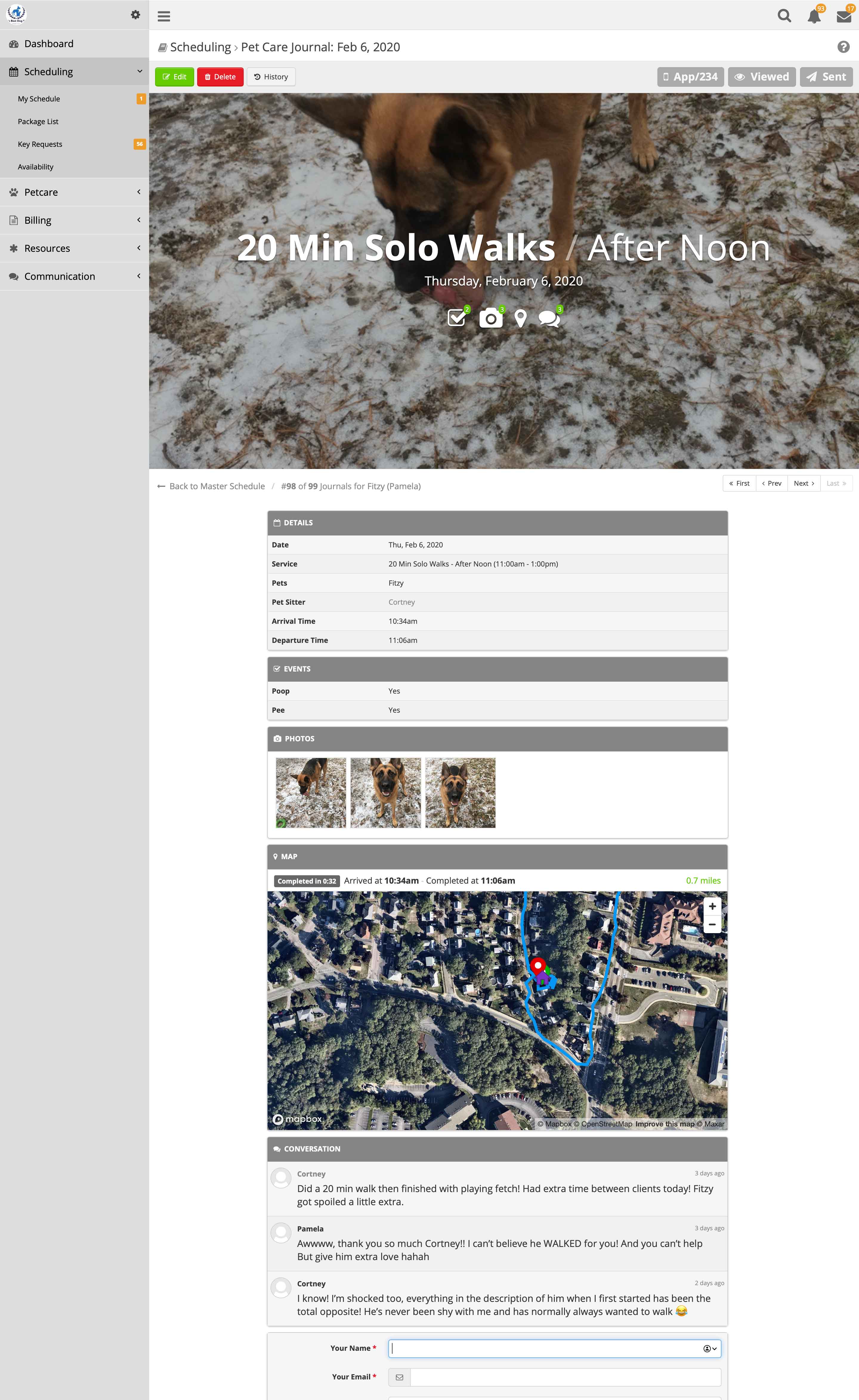 GPS tracking
We offer GPS-tracking for our solo walk and group walk services so you can check-in on your pup's route in the Boston, Quincy, Milton, Weymouth, and Braintree neighborhoods any time, 24/7. Through your account, we can send you photos of your dog making friends during playgroups, snapshots of your happy feline during one of our cat visits, or journal entries about your dog's boarding experience. Questions or updates about your furry friend? Send us messages directly for quick communication with our trained staff!
Automatically pay bills or schedule service
Our Boston's Best Dog Walkers team knows that life gets hectic so we make it simple to schedule services through our app anytime. Our portal makes it easy to access your billing history, pay bills automatically, and purchase service packages from the convenience of your computer or phone. We use technology to make our professional, compassionate care of your animals available right at your fingertips!